Прошедший Концерт RED в Киеве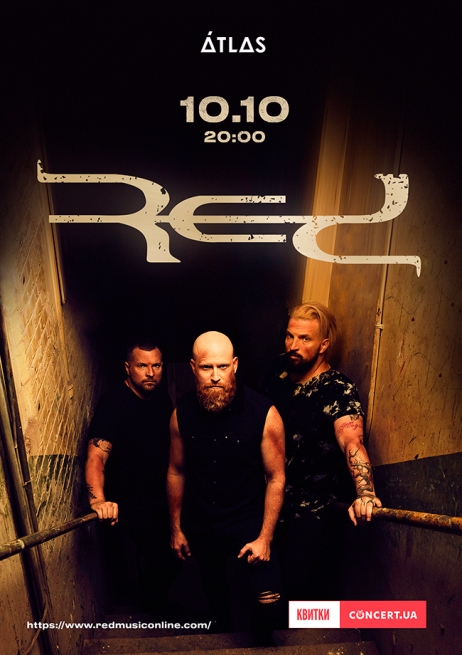 Свернуть
Подробнее о группе "RED"
Американці RED повертаються до Києва

Американський рок-гурт RED виступить в столичному клубі Atlas 10 жовтня.

Основою гурту у свій час стала дружба вокаліста Майкла Барнза та братів-близнюків Ентоні та Ренді Армстронг. За роки
існування гурт доповнювали різні музиканти, але ця трійця залишається незмінною й досі.

За 14 років існування команда випустила шість альбома, два з яких номінувались на премію «Греммі», а також провели спільні концертні турне с Flyleaf, Sevendust, Papa Roach, Head Pe, Theory of a Deadman, Puddle of Mudd, Righteous Vendetta, Messer та інші.

Успіх дебютного синглу «Breathe Into Me» приніс музикантам звання однієї з найбільш комерційно успішних християнських рок-команд.
blog comments powered by

Disqus