Прошедший Концерт Hiromi в Киеве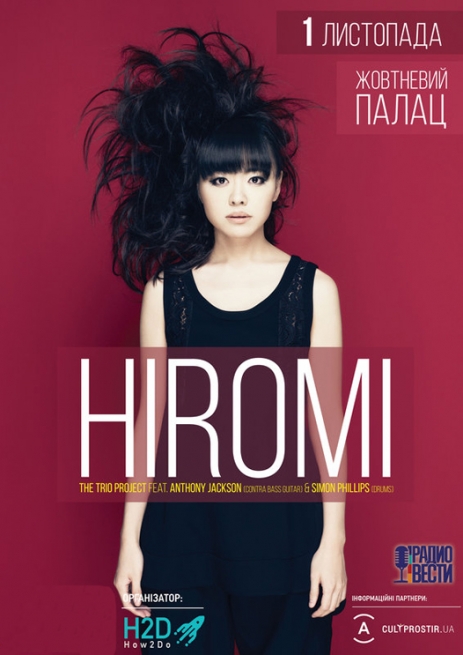 Свернуть
Подробнее о группе "Hiromi"
Японская пианистка Хироми едет в Киев

1 ноября в украинской столице выступит знаменитая японская пианистка Хироми. Место проведения: МЦКИ (бывший «Октябрьский Дворец»).

Вот уже 12 лет Хироми радует и удивляет своими достижениями джазовый мир. Дебютную пластинку Хироми «Another Mind» в свое время признали уникальным прорывом в искусстве джазовой импровизации. В Японии альбом разошелся тиражом более 100 000 копий и был назван «Лучшим джазовым альбомом года».

Недавний хэдлайнер фестиваля Alfa Jazz Fest приедет в компании The Trio Project, в составе которого выступают настоящие легенды. Это знаменитейший американский бас-гитарист, номинант премии «Грэмми», изобретатель уникальной шестиструнной контрабас-гитары Энтони Джексон, а также британский джаз и рок-барабанщик Саймон Филлипс, сотрудничавший с Toto, The Who, Judas Priest, Дэвидом Гилмором, Чиком Кореа и другими.
blog comments powered by

Disqus