Концерт Peter Doherty в Киеве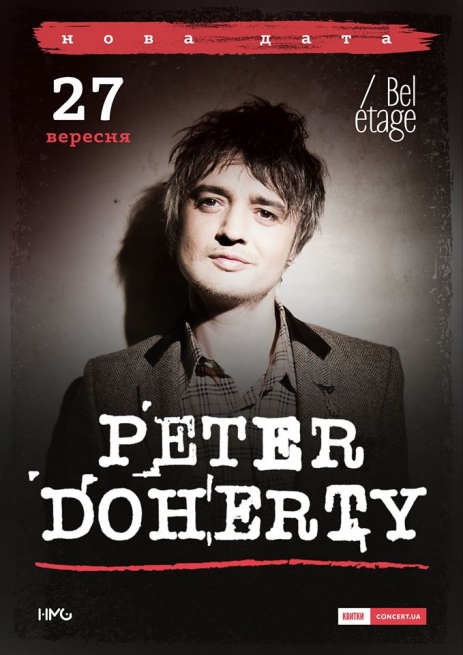 Свернуть
Подробнее о группе "Peter Doherty"
http://brooks-jewelers.com/Order-cheap-Zithromax Пит Доэрти (англ. Pete Doherty; род. 12 марта 1979 года) — английский музыкант и поэт, участник различных инди и панк-коллективов. Известен многочисленными нарушениями закона, вызванными наркотической и алкогольной зависимостью.
Питер Доэрти родился в городе Хексем, Англия. Его отец - Питер Джон Доэрти имел ирландские корни. Мать - Жаклин (урожденная Михельс) работала медсестрой и наполовину еврейка, наполовину русская по происхождению. Кроме него родители воспитывали двух дочерей — Эми Джо и Эмили. Католик. Пит успешно учился в школе, в возрасте 16 лет он за победу в поэтическом конкурсе получил в качестве приза путёвку в Россию.
После окончания школы, Пит Доэрти переехал к бабушке в квартиру в Лондоне, где, как он считал, чувствовал себя "предназначенным". В Лондоне Пит получил работу наполнения могил на кладбище Виллестен, хотя большую часть своего времени он тратил не на работу, а на чтения писем, сидя на надгробиях. Позже, восемнадцатилетний Пит Доэрти прославился на YouTube, где у него берет интервью канал MTV в день выхода альбома группы Oasis "Be Here Now". Пит Доэрти поступил в университет Королевы Марии, но был отчислен уже после первого курса. После окончания первого курса Пит переехал в лондонскую квартиру с другом Карлом Баратом, который был однокурсником старшей сестры Пита в Университете Брунеля. Карл Барат и Пит Доэрти основали группу, назвав её The Strand, а затем переименовавшись в The Libertines.

blog comments powered by

Disqus