Прошедший Концерт Boy George в Киеве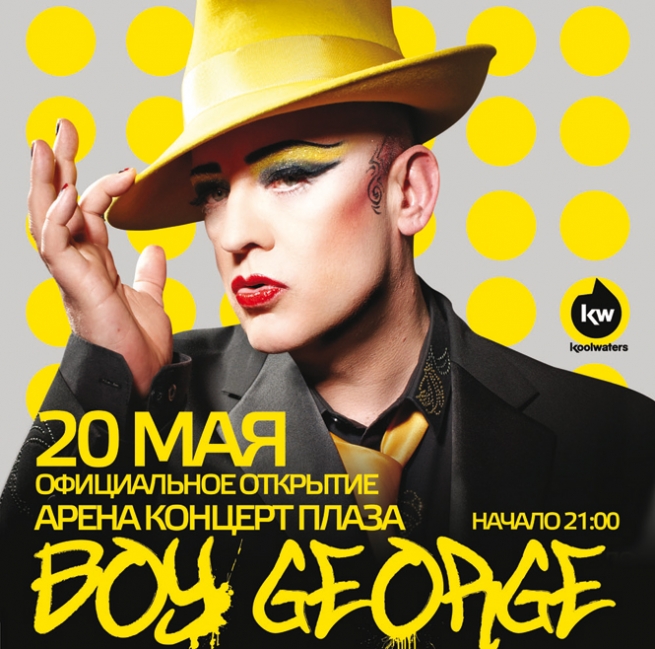 Свернуть
Подробнее о группе "Boy George"
20 мая в рамках официального открытия летней концертной площадки Arena Concert Plaza состоится выступление Боя Джорджа.
Британский одиозный романтик Бой Джордж устроит в Киеве незабываемую вечеринку.
Бой Джордж проведет этот вечер за диджейским пультом и будет ставить украинцам свои любимые танцевальные хиты.
Бой Джордж — знаковый представитель британской new wave культуры. В восьмидесятые годы он культивировал андрогинный сценический образ в месте со своей группой Culture Club.
Группа прославилась хитами «Karma Chameleon», «Do You Really Want To Hurt Me» и «Time (Clock Of The Heart)».
В сольной дискографии Бой Джоджа есть несколько альбомов, также он сотрудничал со многими музыкантами, в том числе с Sash!, Амандой Гоуст, Antony and the Johnsons и другими.
В прошлом году Бой Джордж записал вокал для суперхита Марка Ронсона «Somebody to Love Me».
blog comments powered by

Disqus